Sorry this is a day late-seems to be the theme of my week so far--but seriously, how can you frown with this is staring back at you....
On my hunt for ways to be frugal I found quite a few ways to make homemade play dough, some edible and others...eh, not so much. Today I'm going to tell you how to make the Jello play dough pictured above. Jello play dough is completely edible, which is good if you have younger kids that like to explore taste and textures with their mouths or dogs that will run to eat any little piece of anything that drops to the floor. It was quick and easy to do and the kids loved the whole process but especially the playing after it was done.
1 cup flour
1/2 cup salt
1 cup water
1 tablespoon cooking oil
1 teaspoon cream of tartar
1 package of Jello (or generic brand) powder.
HOW-TO:
(1) Combine flour, salt, water, cooking oil and cream of tartar in cooking pot. I used a rather small simmering pot. Mix until well blended.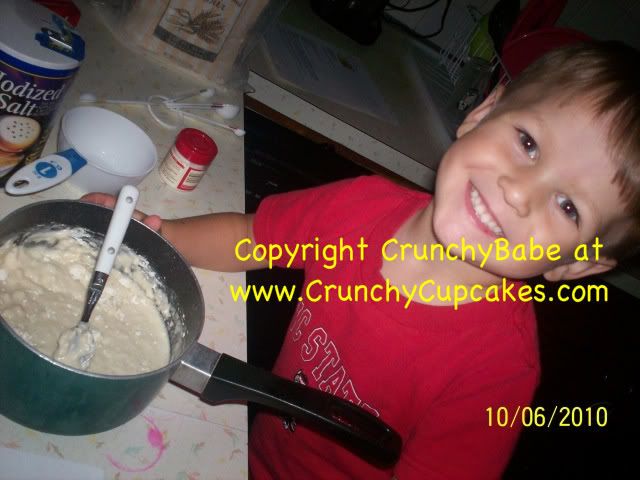 (2) Add 1 package of Jello powder* to the mixture and place in on a medium-high burner. Cook stirring the whole time, until dough has thickened to the consistency of mashed potatoes. I stirred a couple of minutes.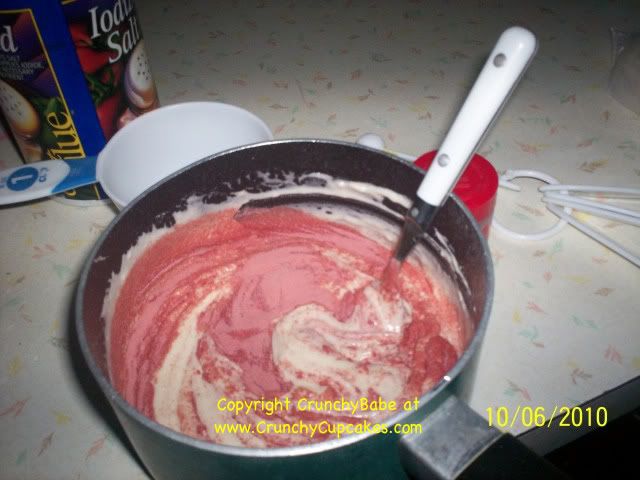 (3) Remove from the burner and let cool before kneading. You may knead to flour your hands before kneading, but I didn't.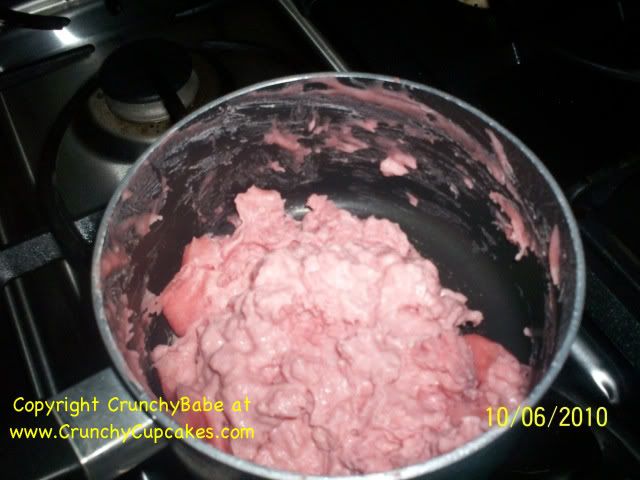 (4) Knead, pass to kids and let them enjoy! The more you knead and play with it the more it looks like store bought play dough.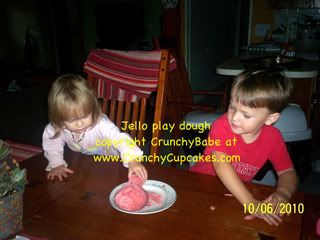 To save it you can store it in a Tupperware type container, or in a Ziploc bag with all the air squeezed out. I put it in the bag and put it in the fridge but you don't have to. If it dries out just add a little bit of water.
*Edited on 10/20 to add:
I made this recipe this morning but left out the Jello. I added a few drops of food coloring to the cup of water (I measured 1/2 cup, added the food coloring, added the other 1/2 then dumped it into the pot) and made a couple batches of play dough successfully. Each batch had a nice color to it because of the food coloring. It hasn't stained hands either and it's just as edible though it probably doesn't taste as good as it does when you add the Jello.
Also, stored in the Ziploc in the fridge our play dough was still good-just as soft- two weeks later.