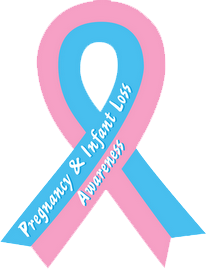 Today, October 15th, is
Pregnancy and Infant Loss Remembrance Day
. This is a very special day for me and Megan as we have both experienced loss.
Everyday
2,000 women lose their babies (taken from Kristin Cook's Faces of Loss page).
**All proceeds from today's stocking and the auction will be split between
Now I Lay Me Down To Sleep
and
Faces of Loss, Faces of Hope
. To learn more about those wonderful organizations you can click the links above or click to go to directly to the "
About Us
" section for Now I Lay Me down To Sleep or the "
About
" section on Faces of Loss, Faces of Hope.**
The auction will start at 7PM CT on the Cow Patties Cloth Diapers facebook page:
http://www.facebook.com/cowpattiesclothdiapers
While you wait you can see the diapers from today's stocking and pre-view the diapers Megan is auctioning off
here
or in the slide show below (if you get posts via email please come to the blog to view the slide show).
As the mother an Angel Baby I think you from the bottom of my heart for participating in this auction. Let's all work together to break the taboo and make sure that no one has to suffer the pain of a Pregnancy or Infant Loss alone or in silence! You can read more in the posts titled
Loss is not a four letter word
and
Faces of Loss
on this blog.